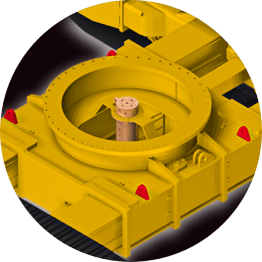 Swivel joint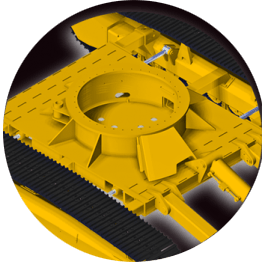 Slewing Ring Base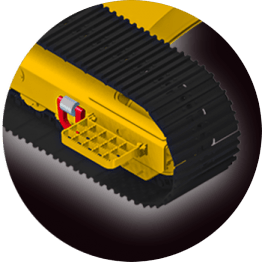 Step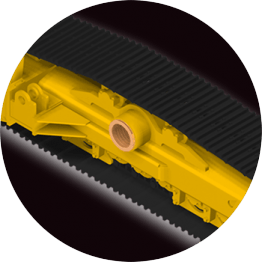 Oscillating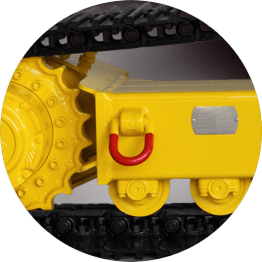 Lifting / Anchoring Hooks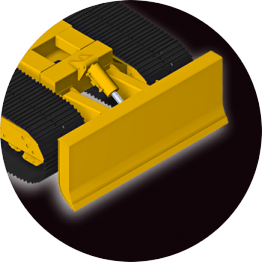 Levelling blade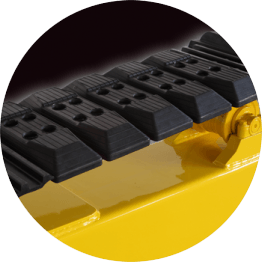 Vulcanized Track Pad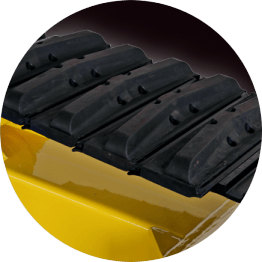 Vulcanized Agricultural Track Pad
Steel tracked Undercarriages
FOR APPLICATIONS FROM 1.5 TO 120 t
The undercarriages with steel tracks, designed for earthmoving equipment, are ideal for heavy vehicles and on difficult terrain.
They can be equipped with rubber track pads for even the most delicate surfaces, lifting and / or anchoring hooks to properly lift or anchor the vehicle, a slewing ring and / or rotary distributor base to allow a continuous 360° rotation, a ground levelling blade and a step to get on easily.
Available with either a FIXED or VARIABILE track gauge and / or OSCILLATING to ensure maximum stability when working on particularly difficult ground.
Rubber tracks can be mounted on some models, indicated by the letters AG.