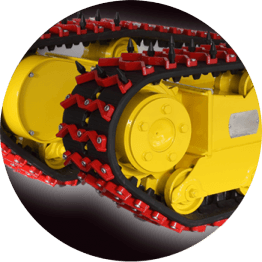 Tracks with Steel Tread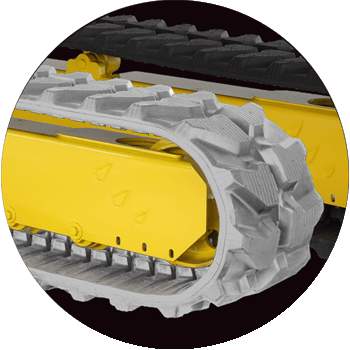 Non-marking Track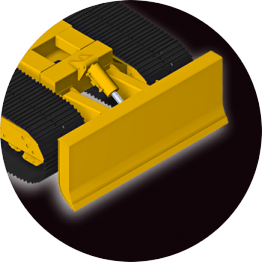 Levelling blade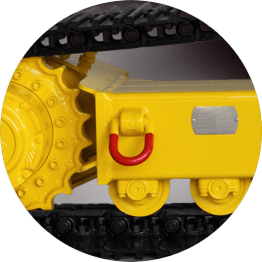 Lifting / Anchoring Hooks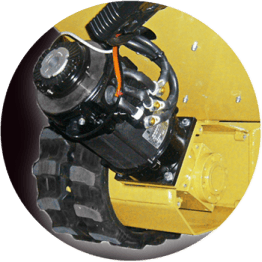 Electric Motor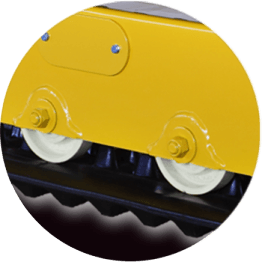 Nylon Rollers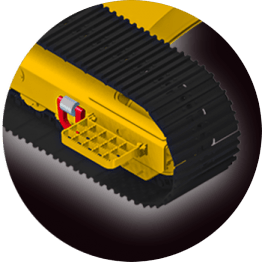 Step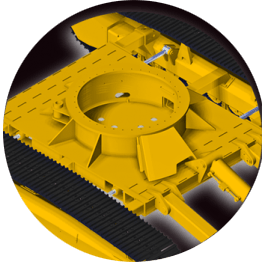 Slewing Ring Base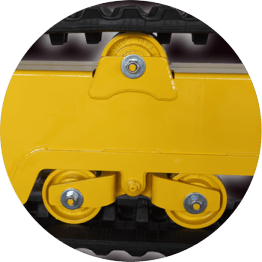 Pivoting Rollers
Rubber Tracked Undercarriages | Gemmo Group
FOR APPLICATIONS FROM 0,3 TO 17 t
Because of their excellent price-quality ratio, the rubber tracked undercarriages are the perfect solution for machines equipped with stabilizers such as platforms and drilling machines.
They can be equipped with non-marking tracks to avoid leaving marks, with steel tread tracks for steep slopes, with nylon rollers in order to weigh less and lifting and / or anchoring hooks to properly lift or anchor the vehicle. They can also be fitted with a slewing ring  and /or rotary distributor base to allow a continuous 360° rotation, a ground levelling blade, a step to get on easily and environmentally friendly electric motors.
Some models fitted with pivoting rollers can reaching a speed of up to 15 km/h and to cross obstacles with ease.
Available with either a FIXED or VARIABLE track gauge and / or OSCILLATING to ensure maximum stability when working on particularly difficult ground.