Motorized Tracked Undercarriages
POWER PACKS FROM 5,5 TO 225 kW
Moving with the possibility to have petrol, diesel or electric (AC/DC) power packs and optional remote controlled hydraulic and electronic systems too.
The motorized undercarriage can be supplied with a FIXED or VARIABILE track gauge and OSCILLATING to ensure maximum stability when working on particularly difficult ground.
The customer can very quickly integrate his own equipment on the motorized undercarriages thereby achieving maximum efficiency and operability.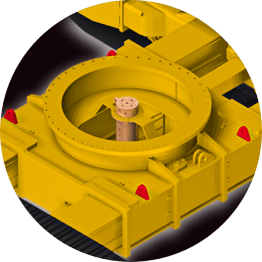 Swivel joint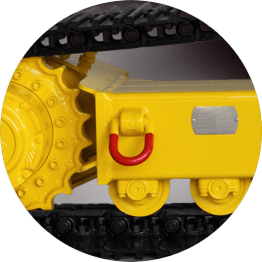 Lifting / Anchoring Hooks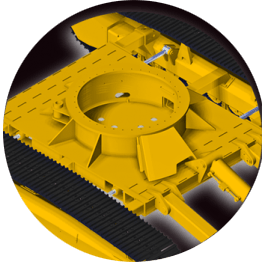 Slewing Ring Base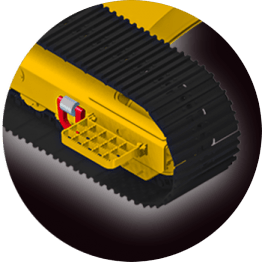 Step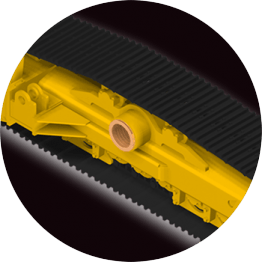 Oscillating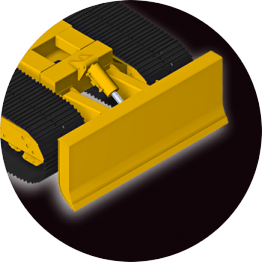 Levelling blade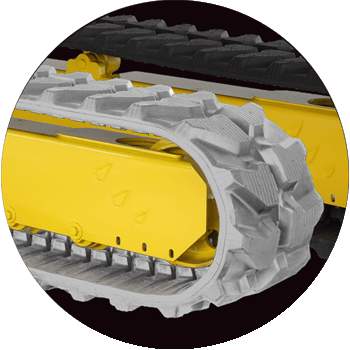 Non-marking Track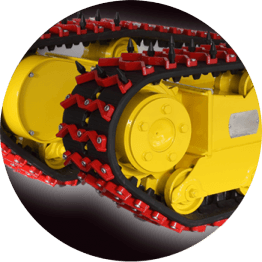 Tracks with Steel Tread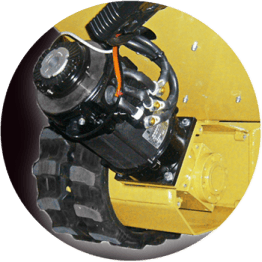 Electric Motor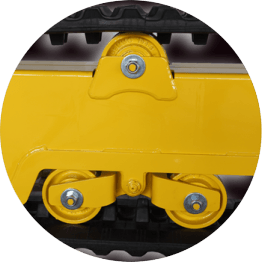 Pivoting Rollers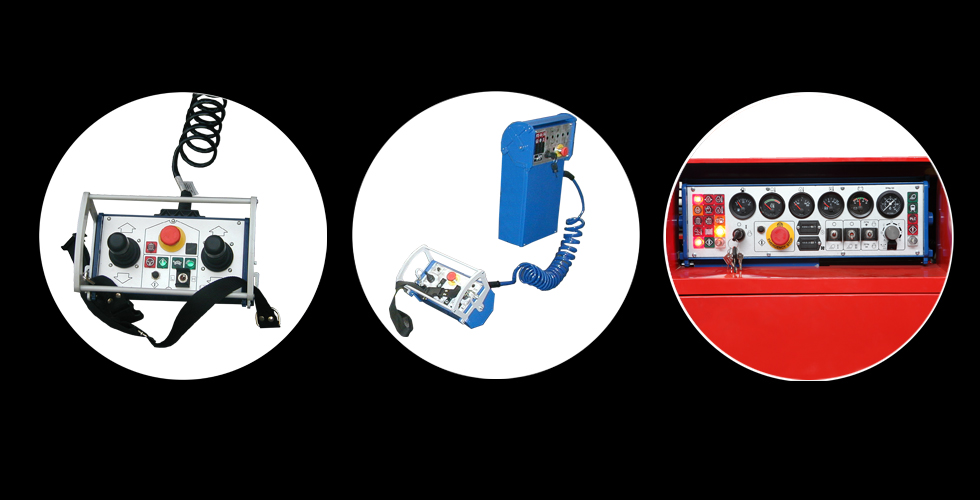 Cable remote controls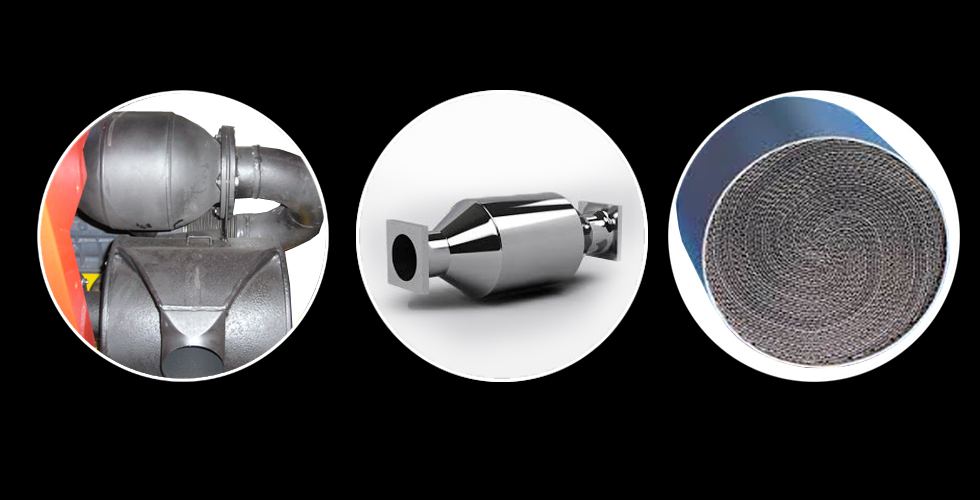 Silencer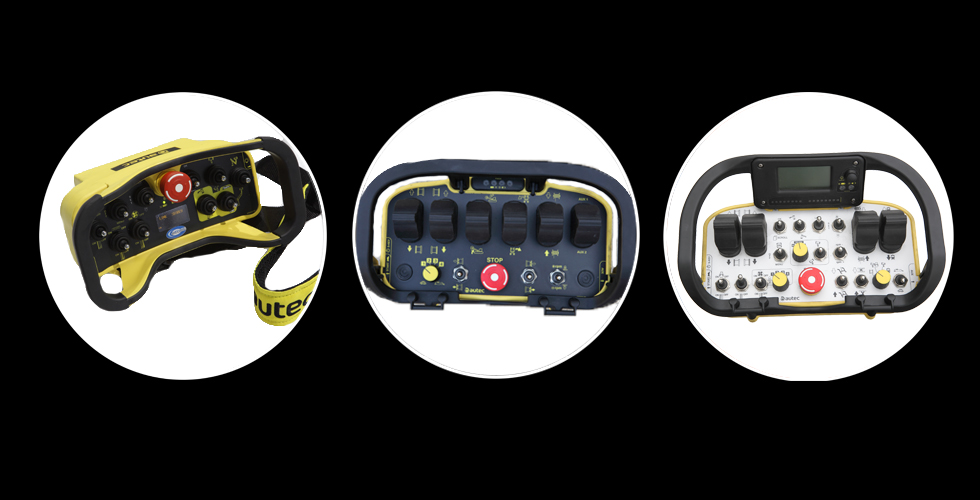 Radio Controls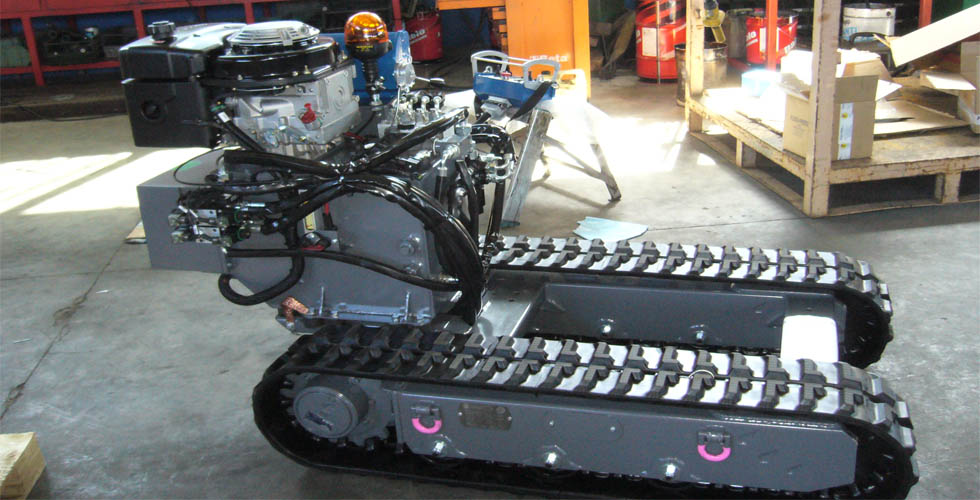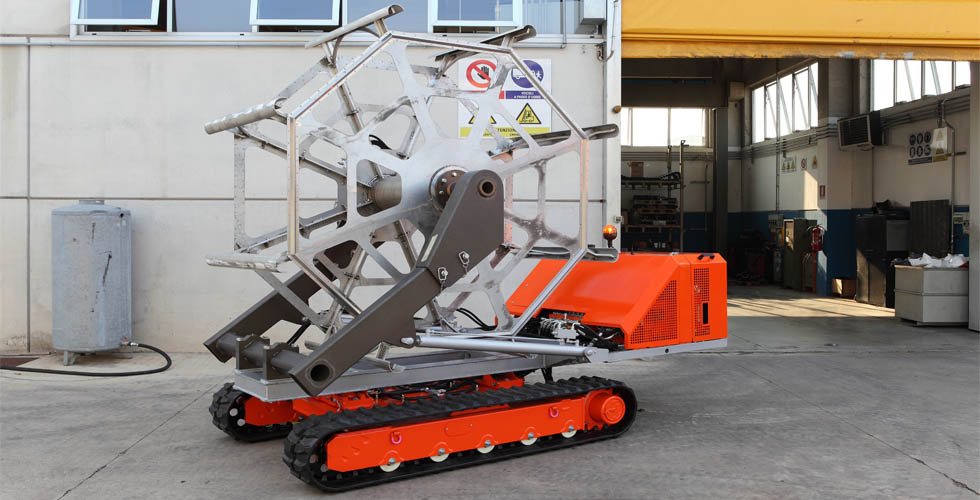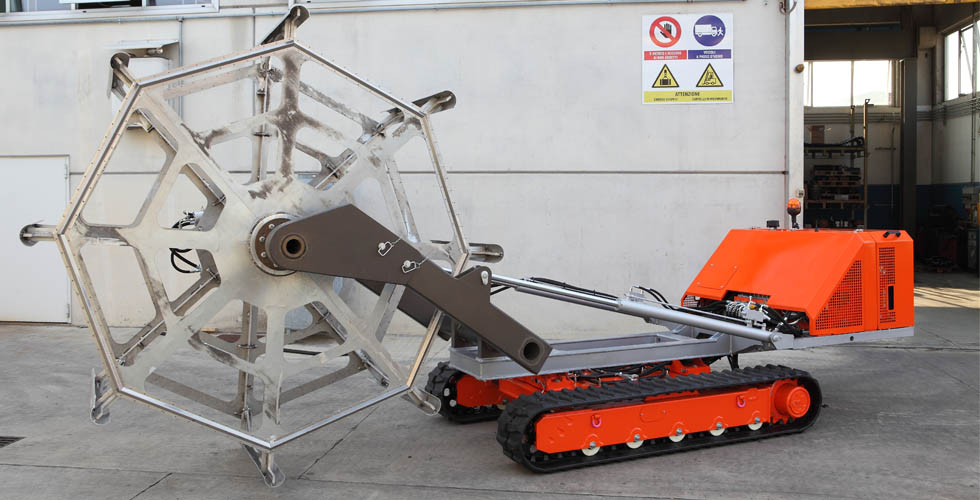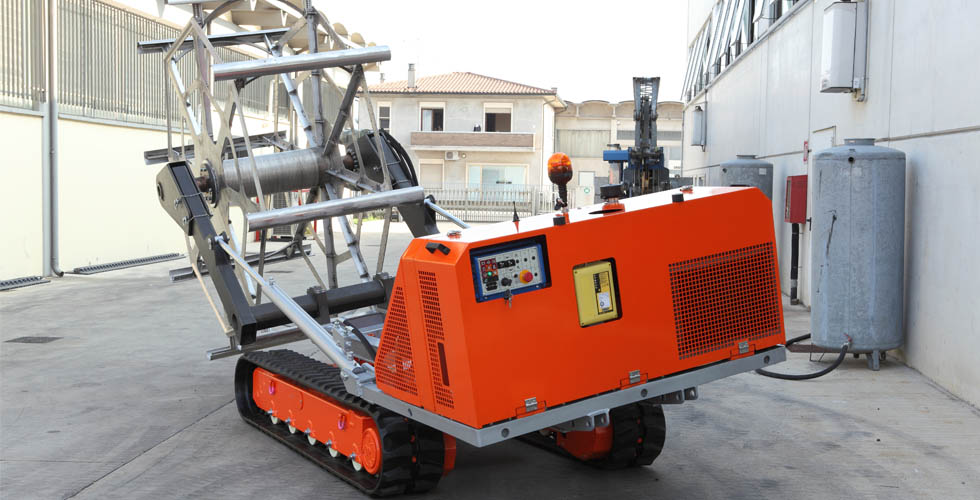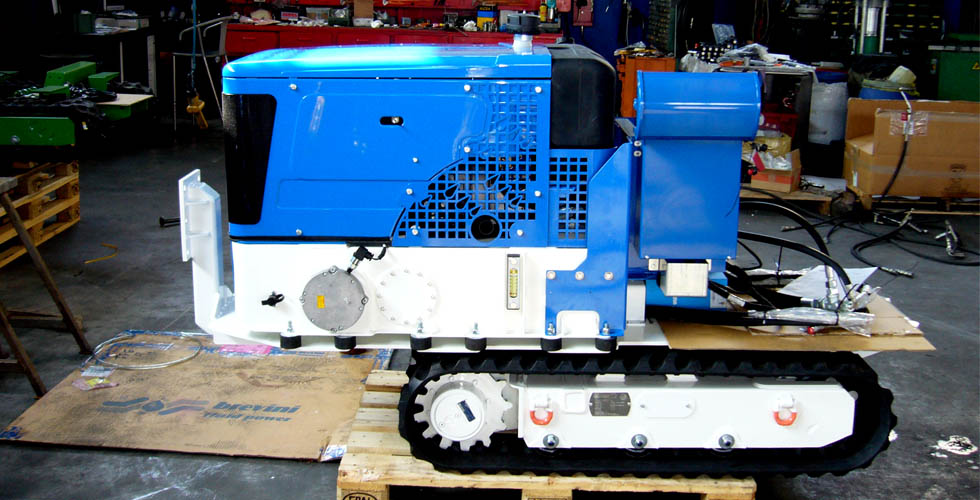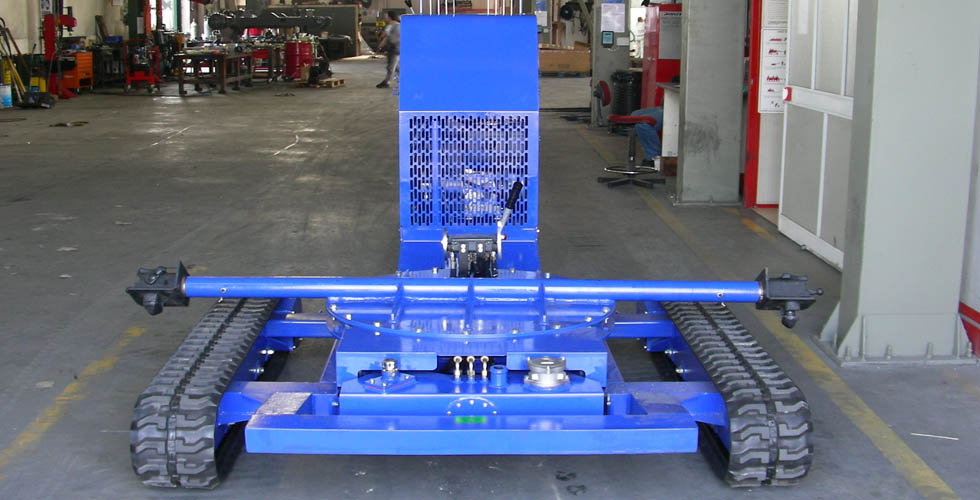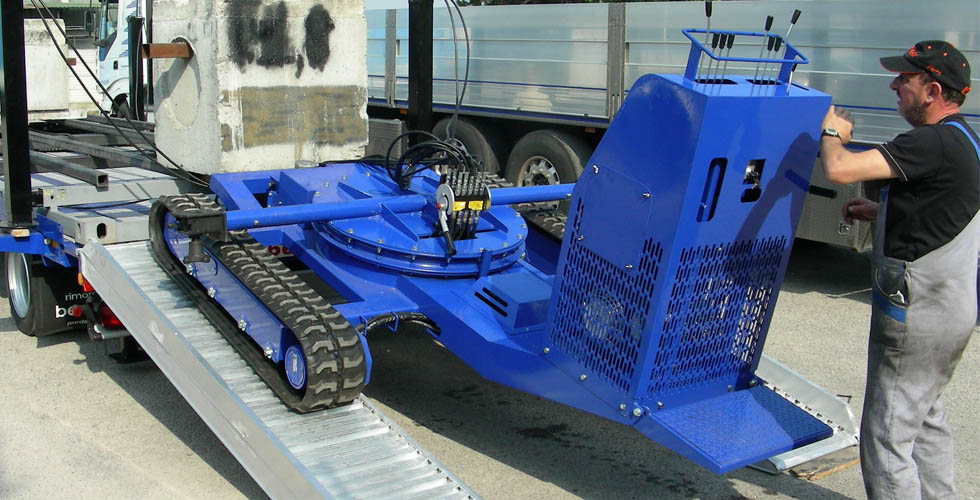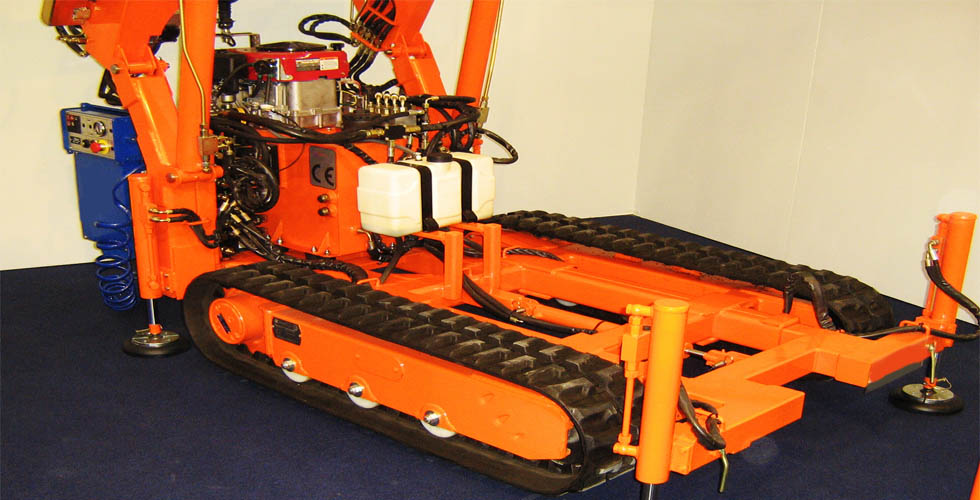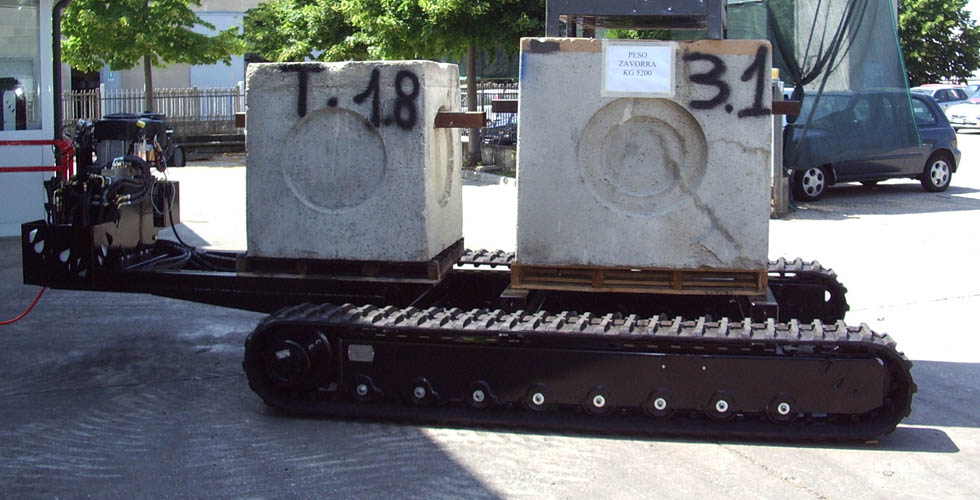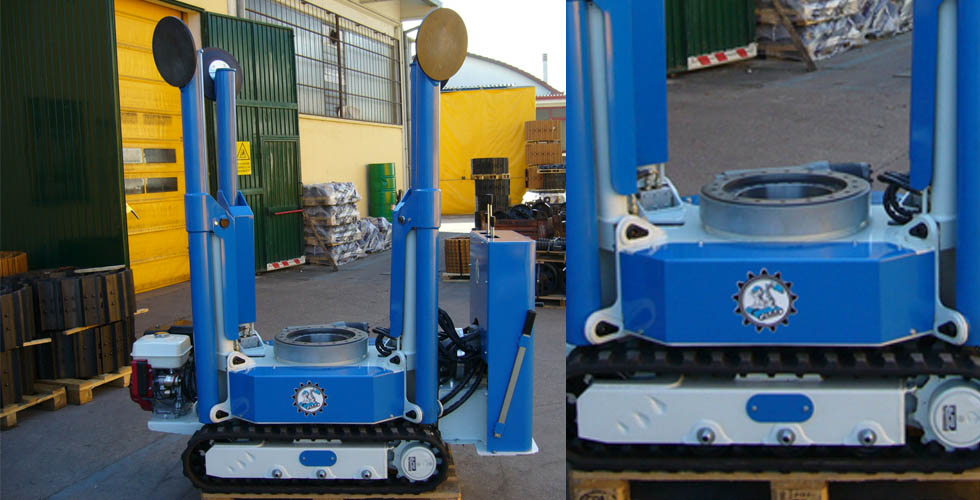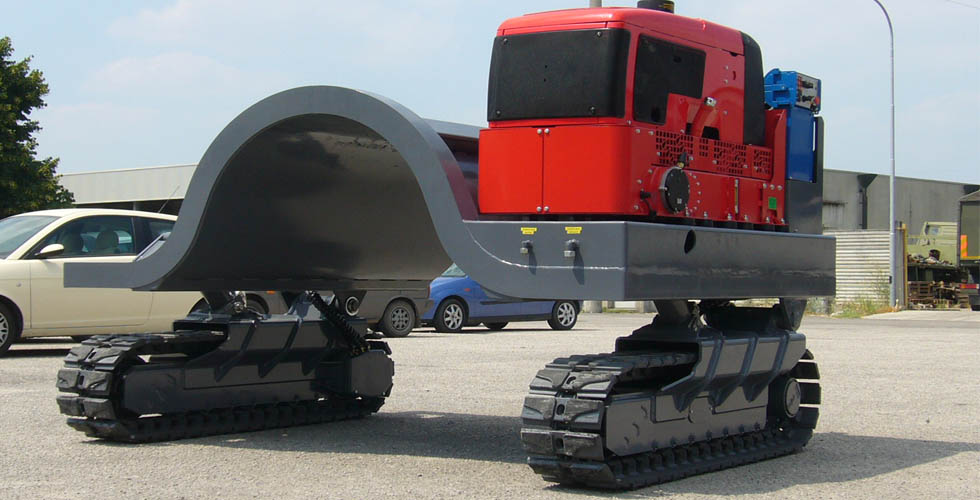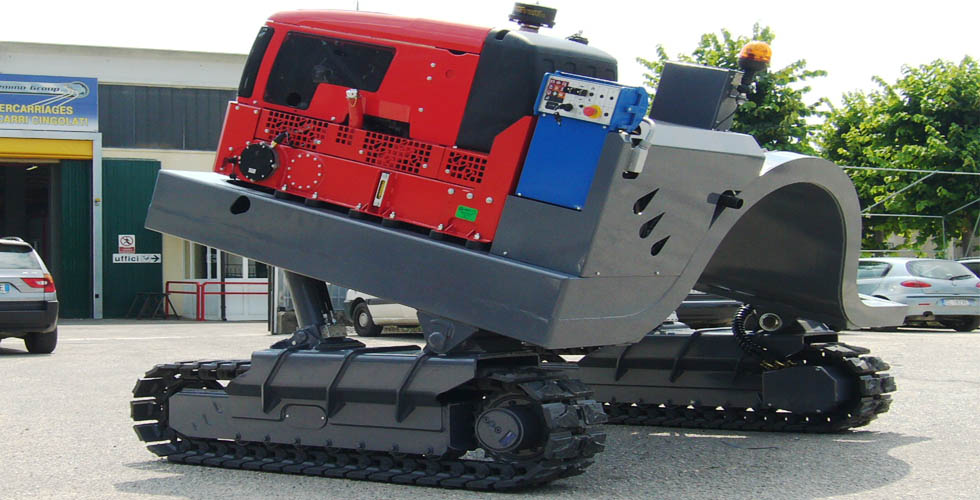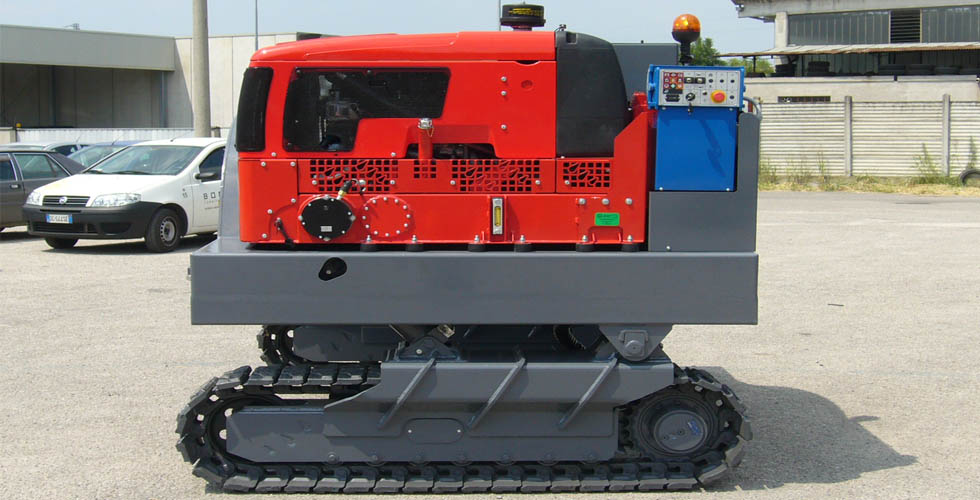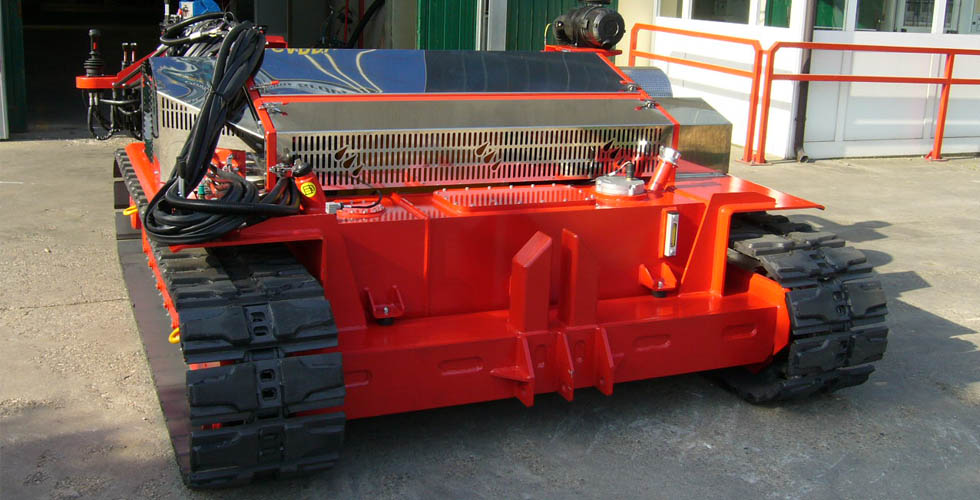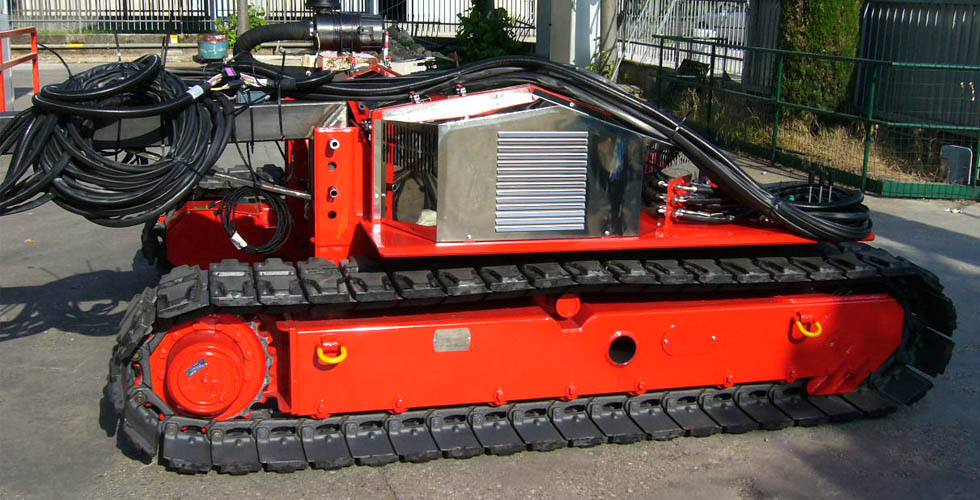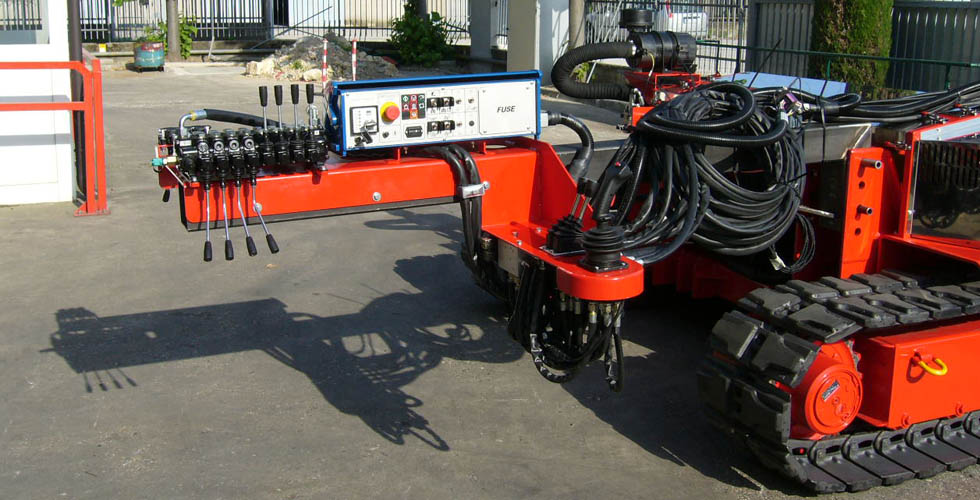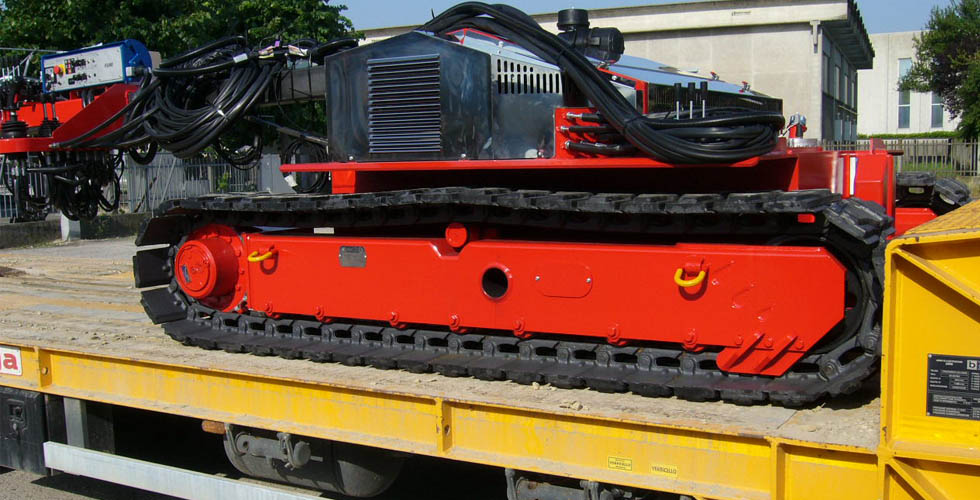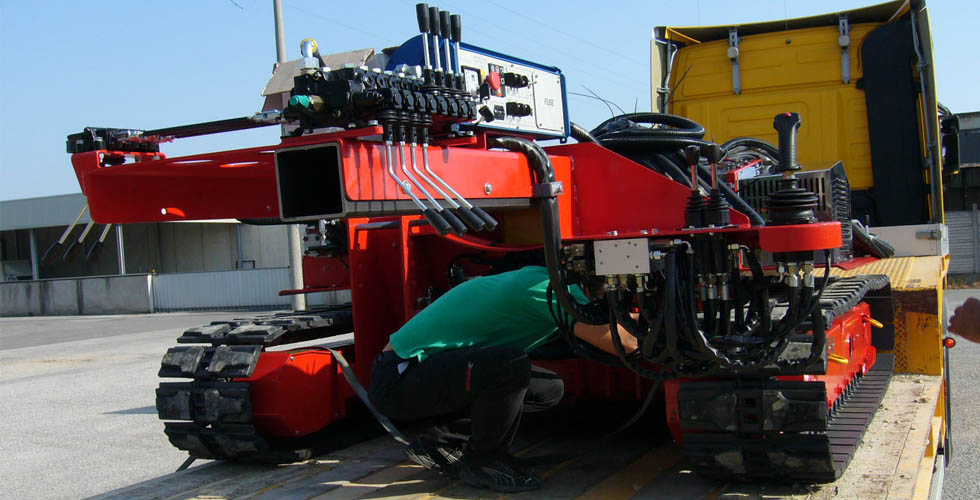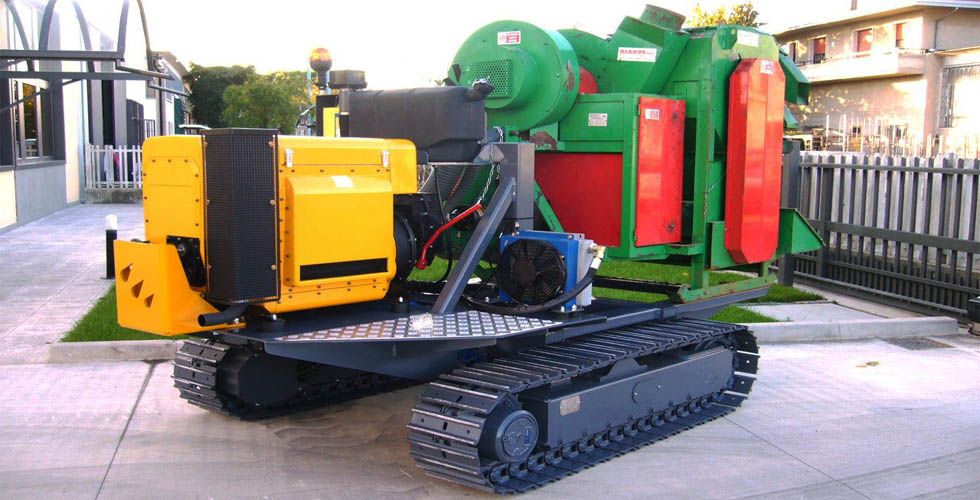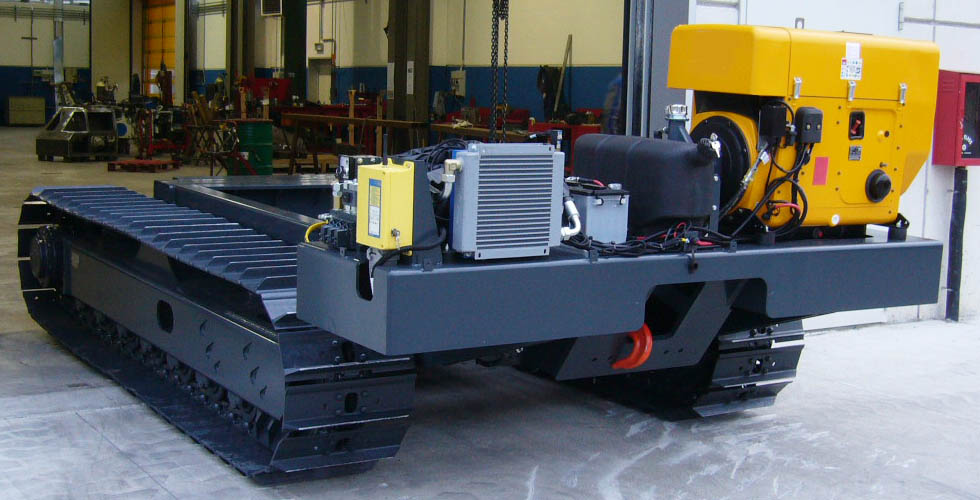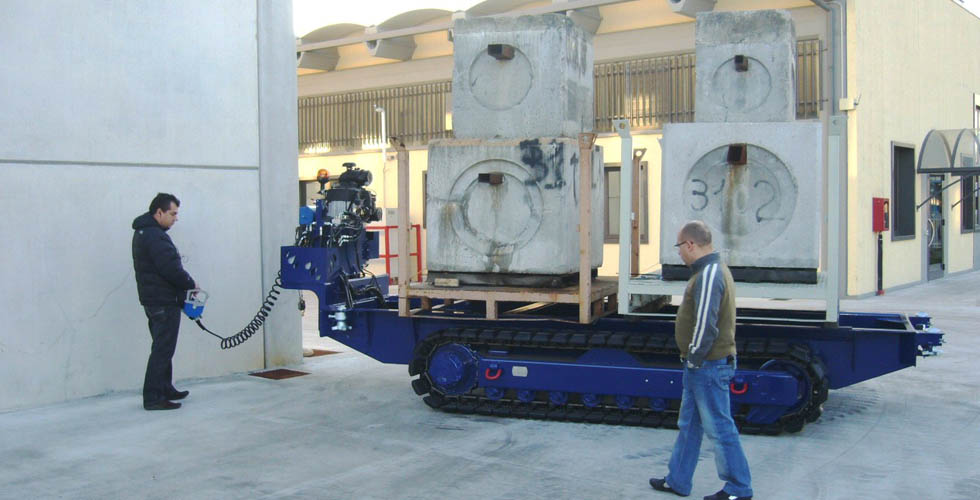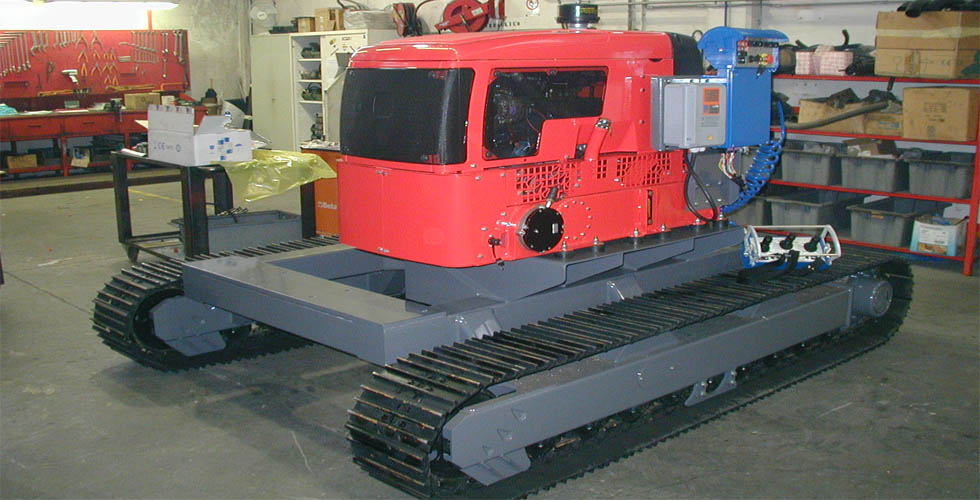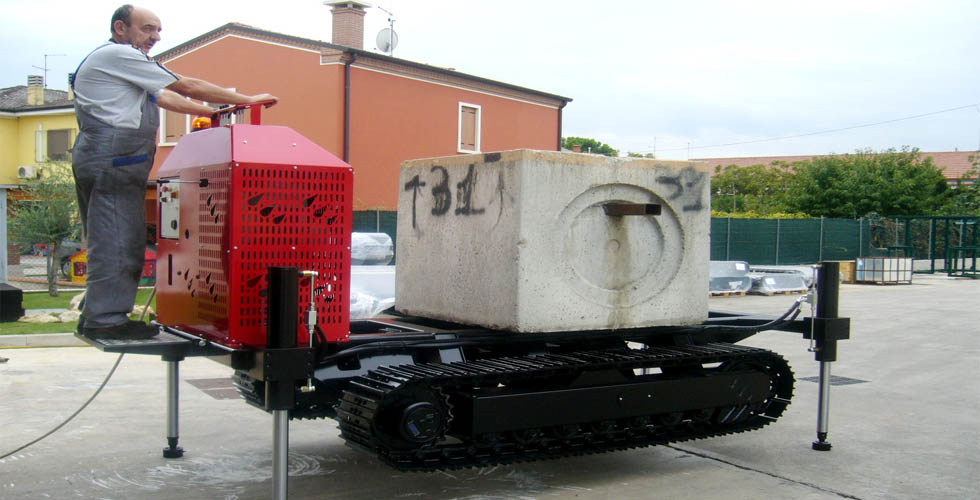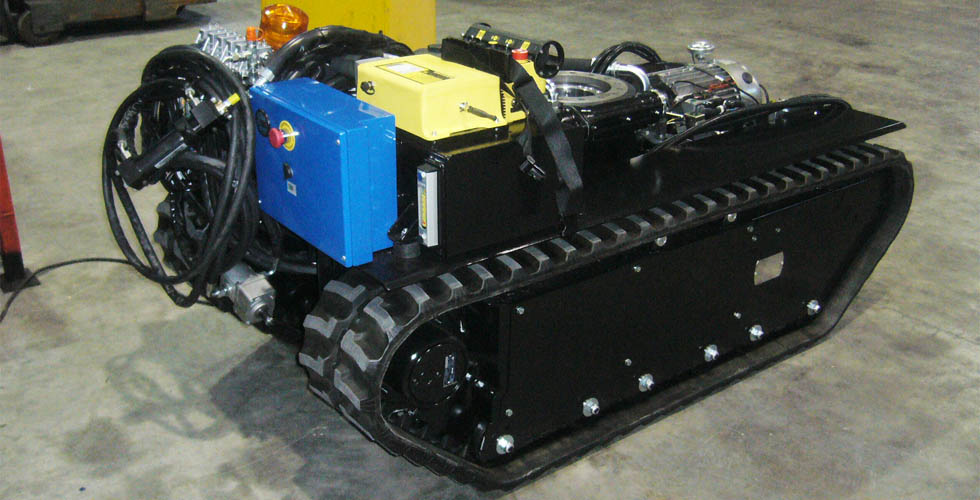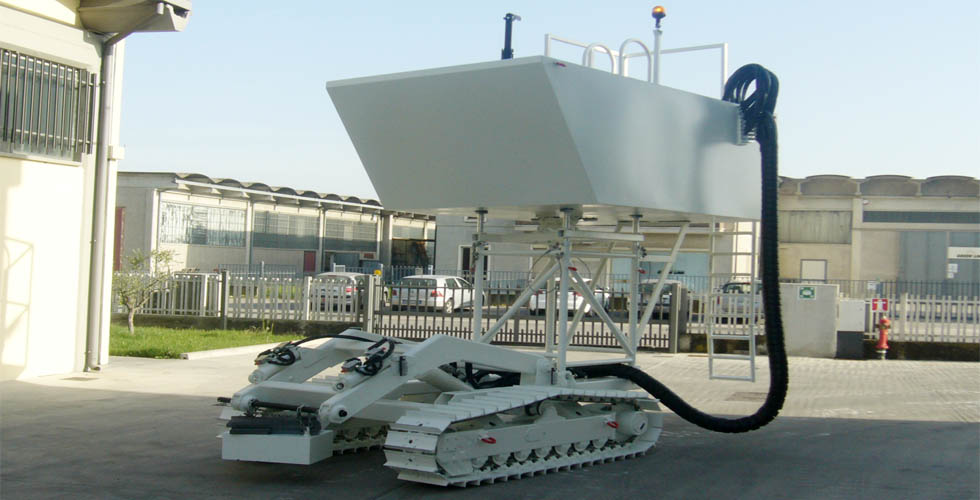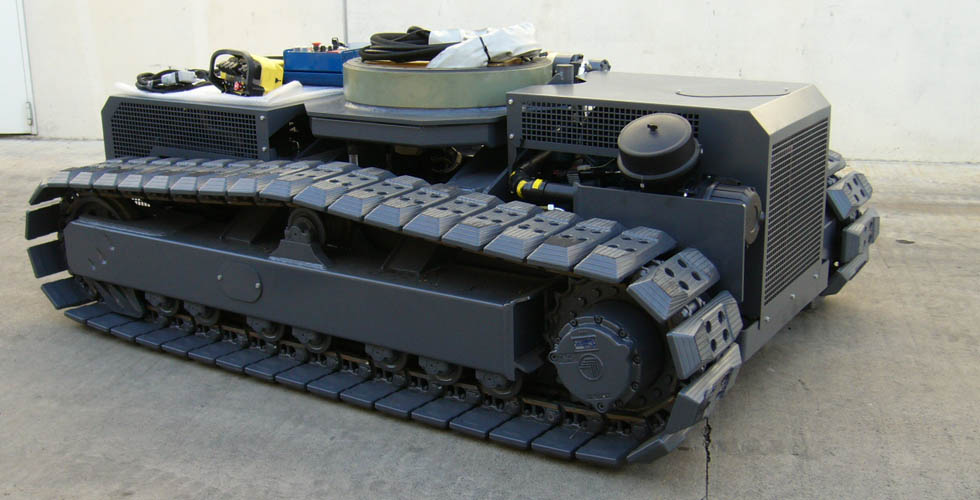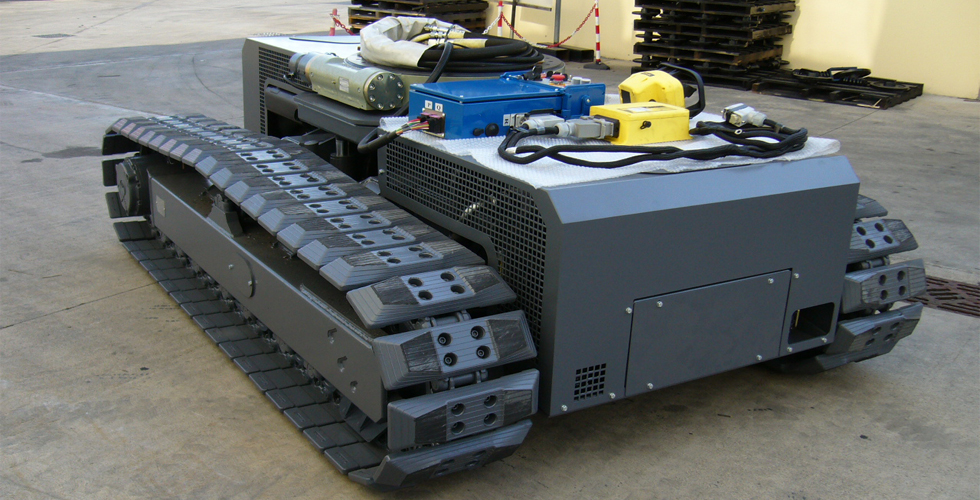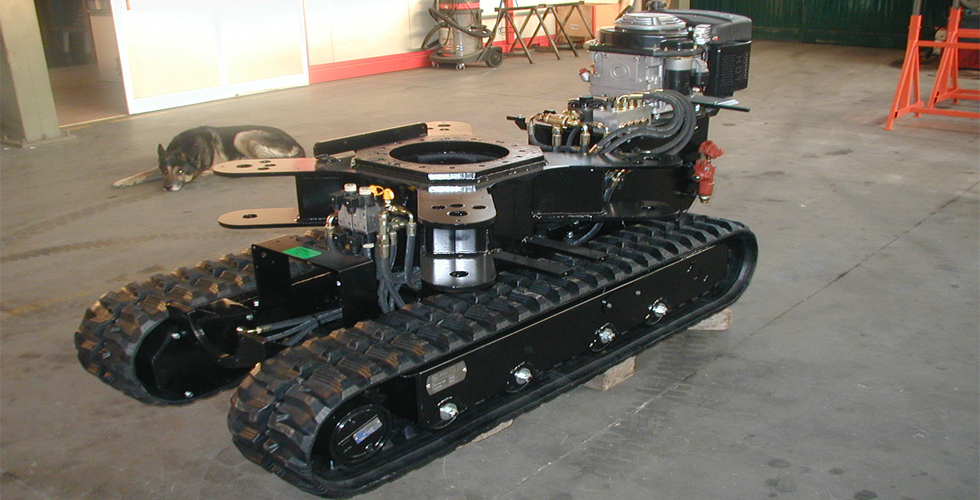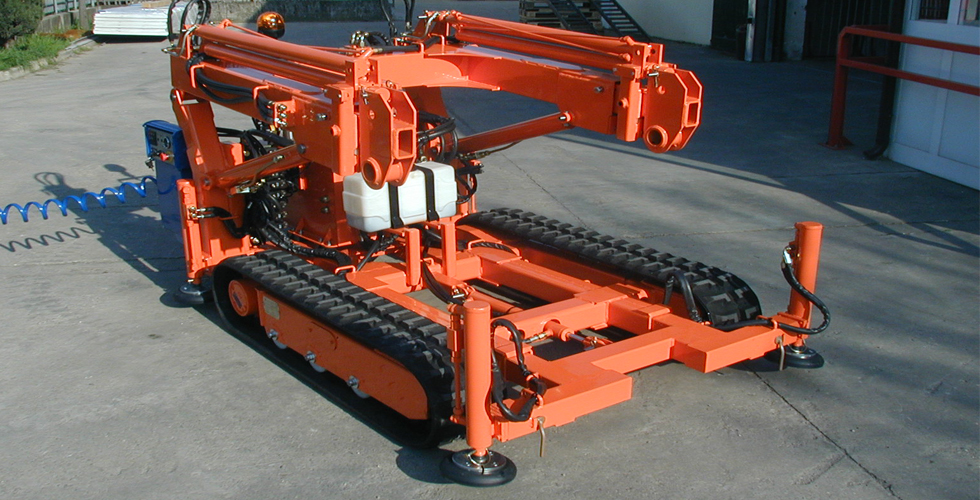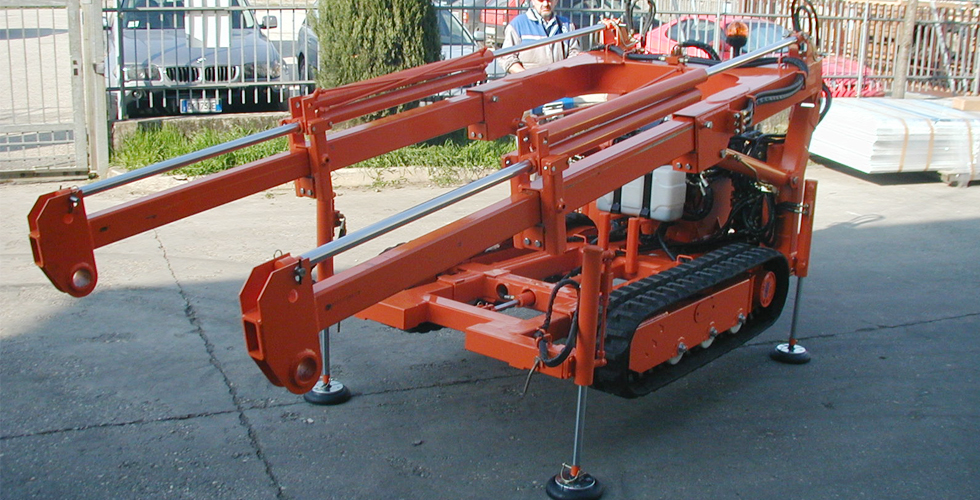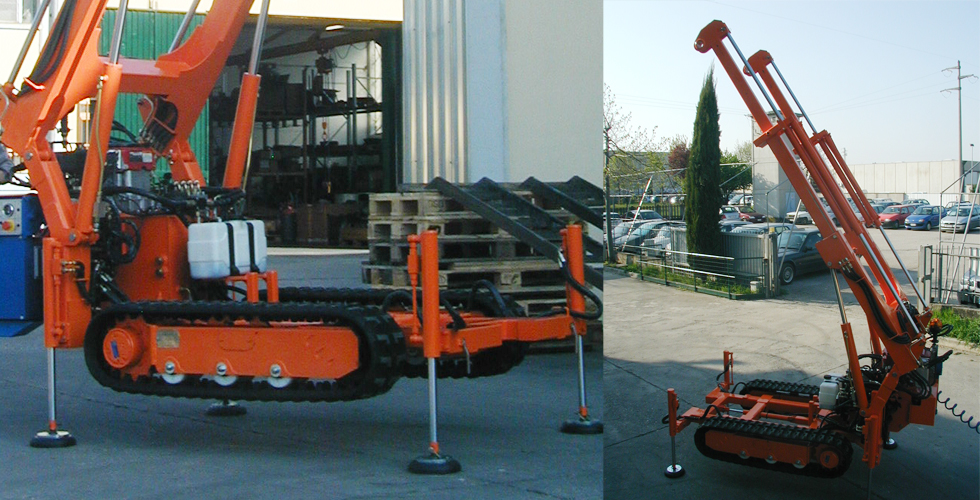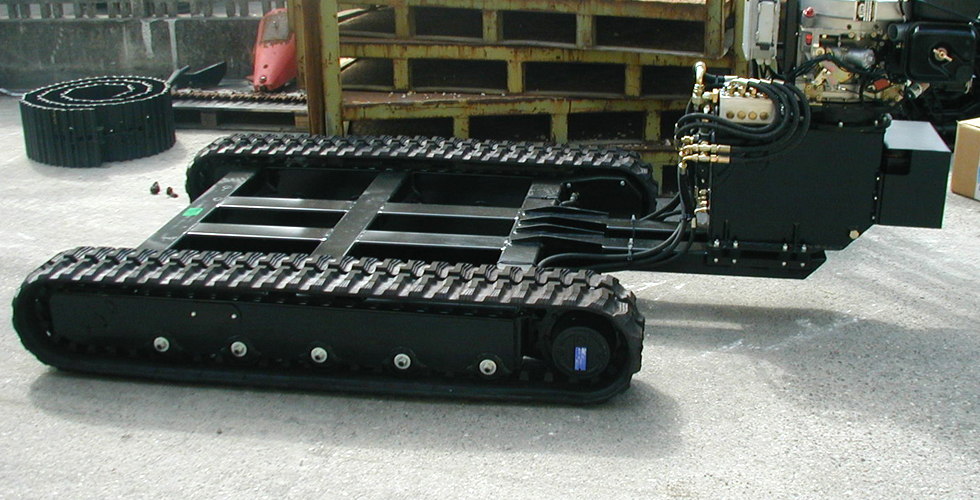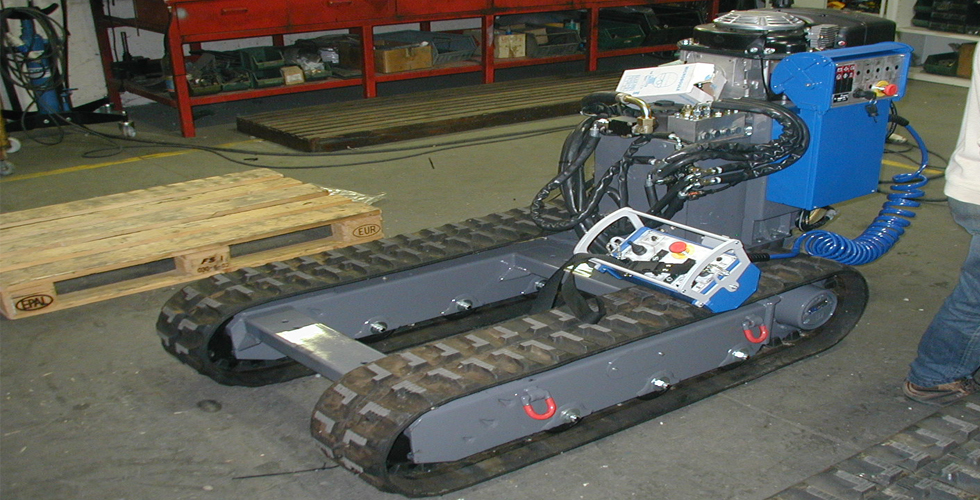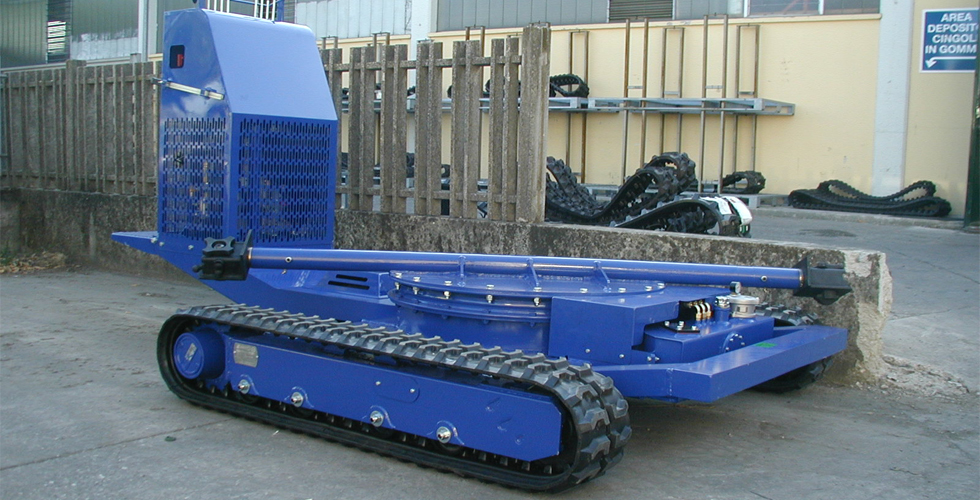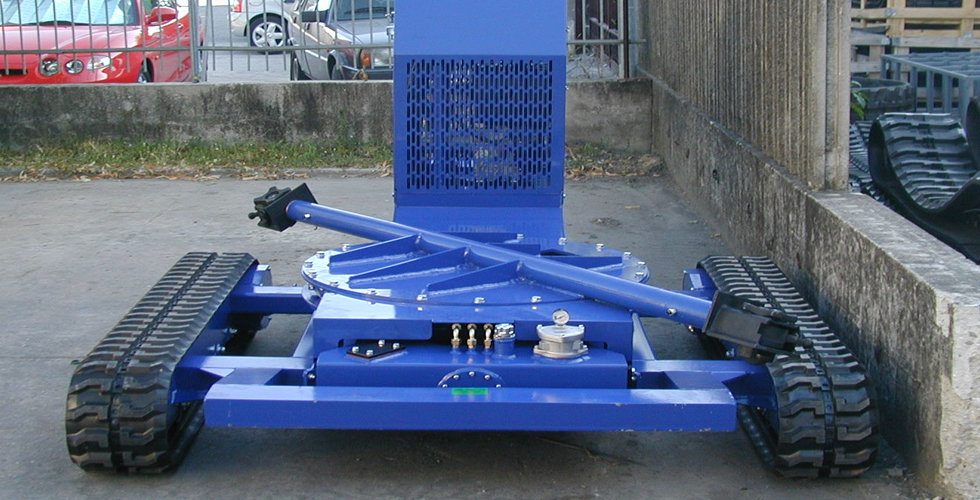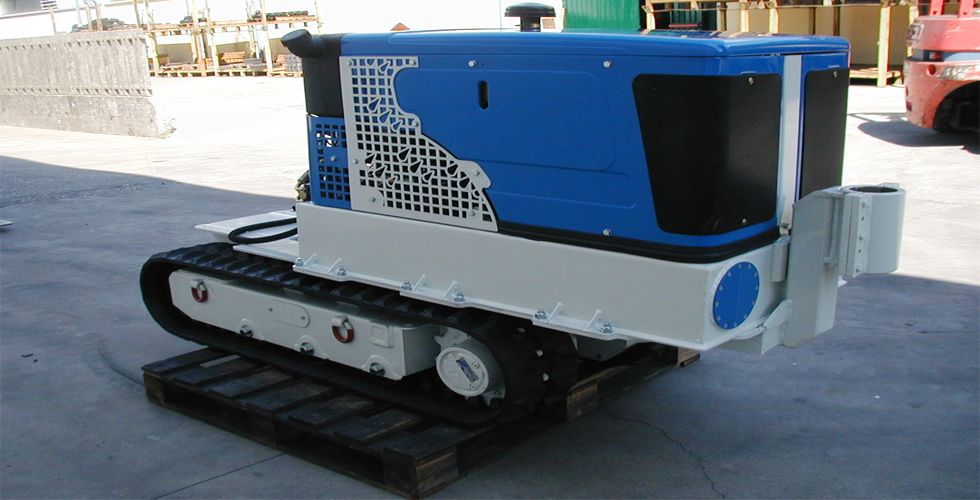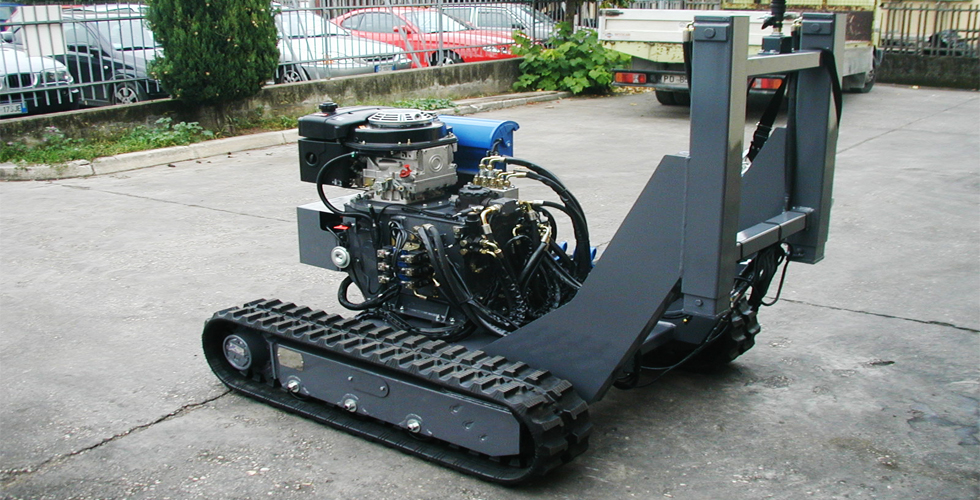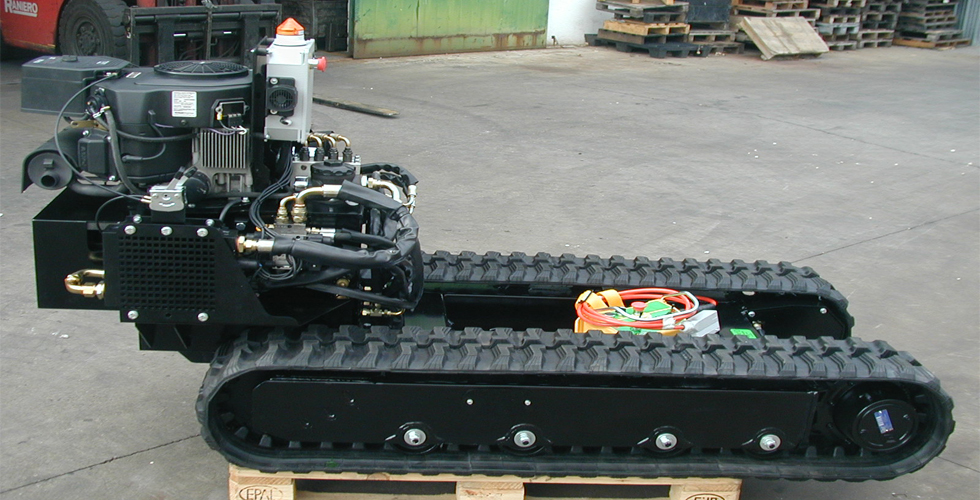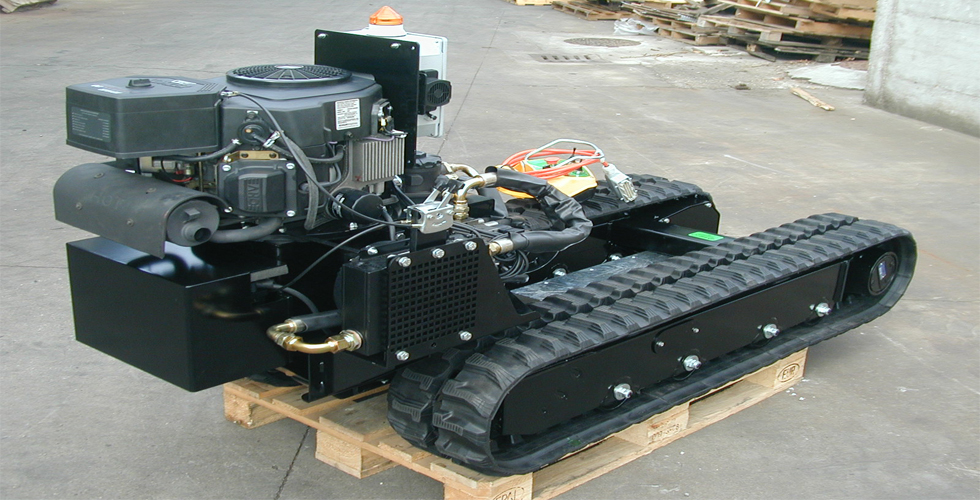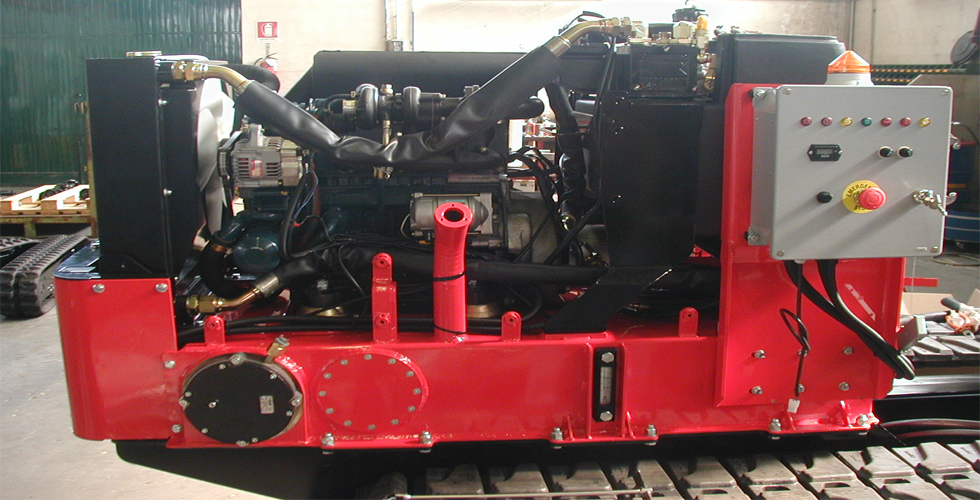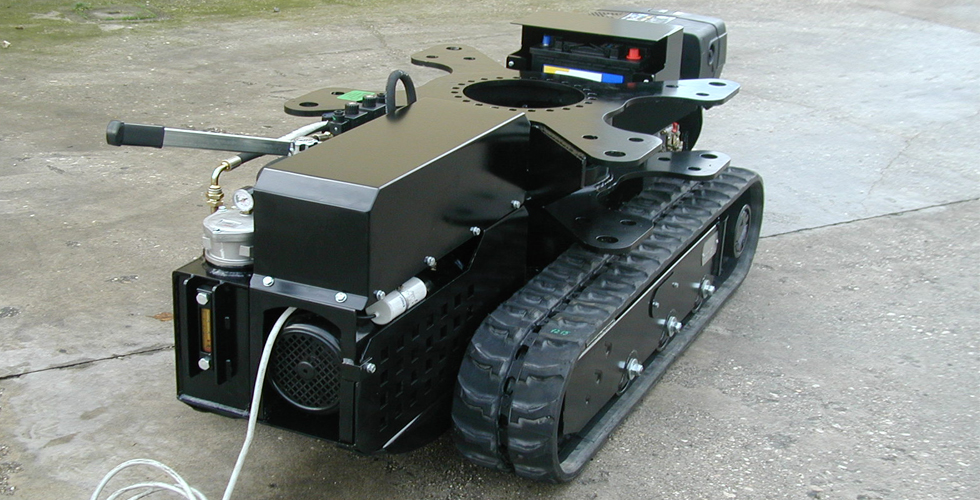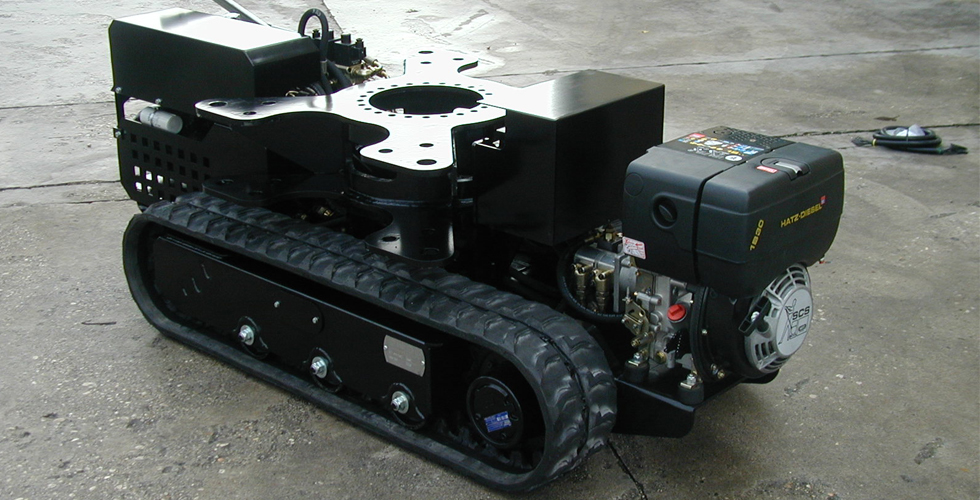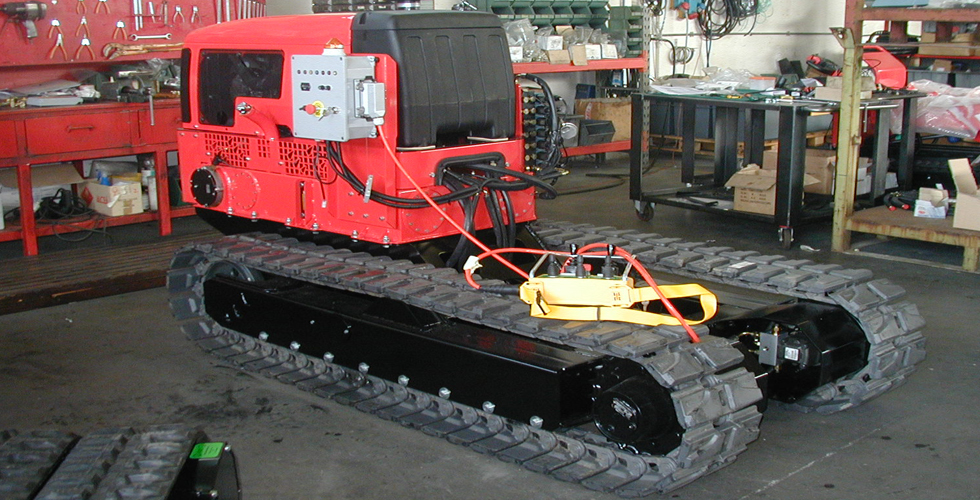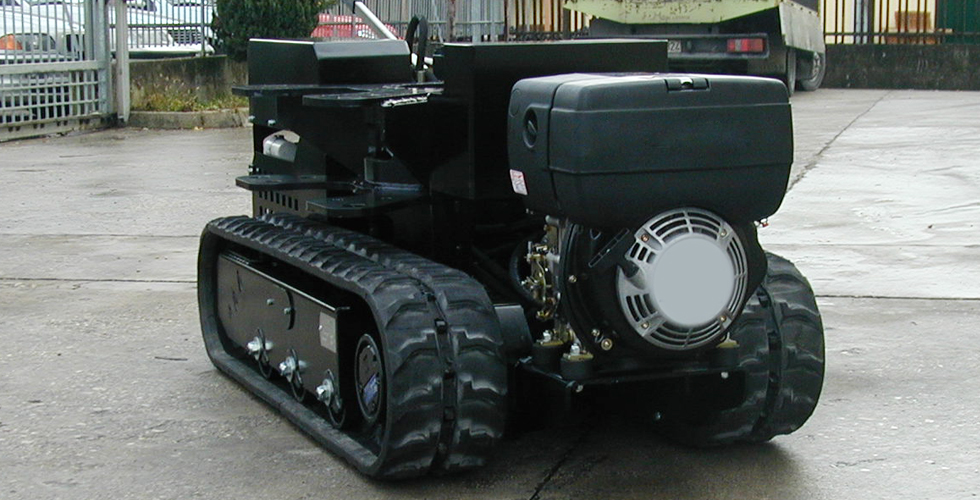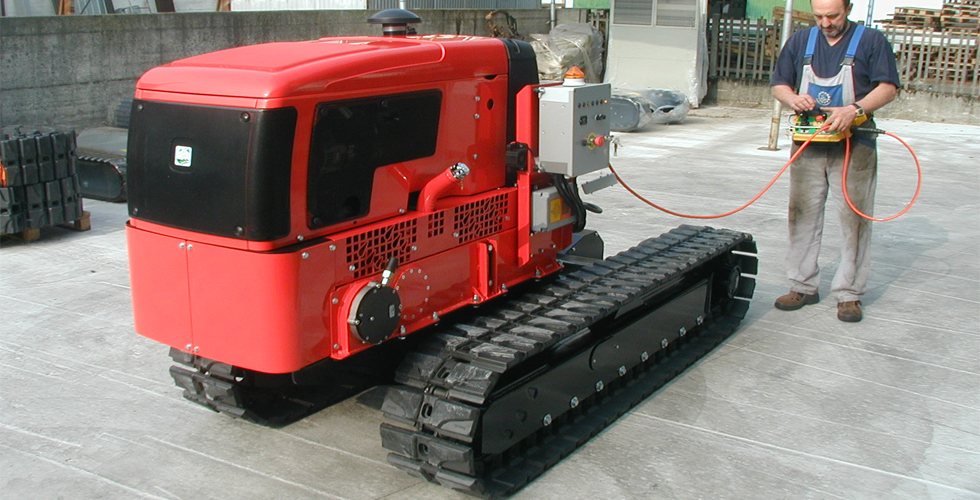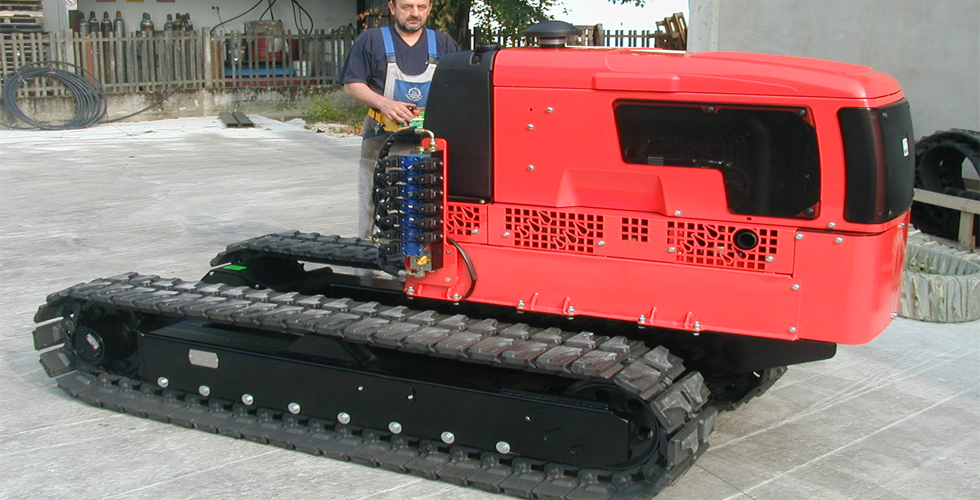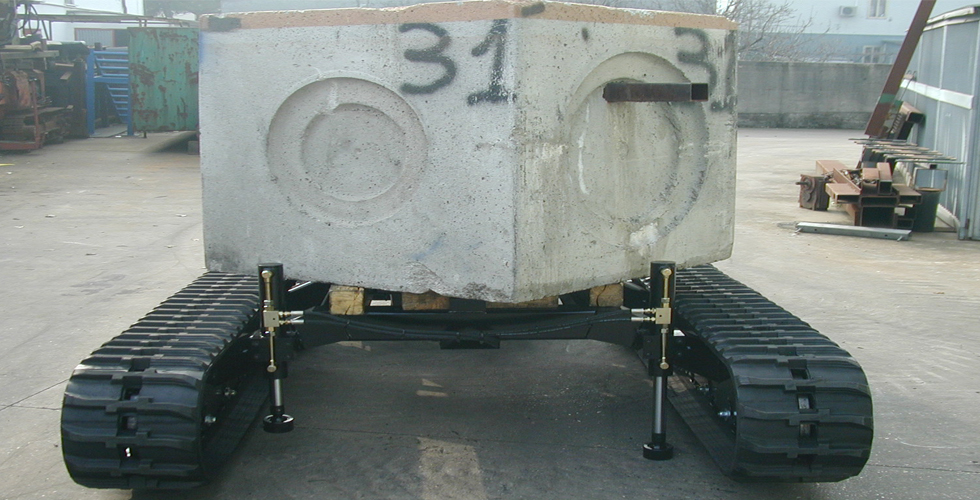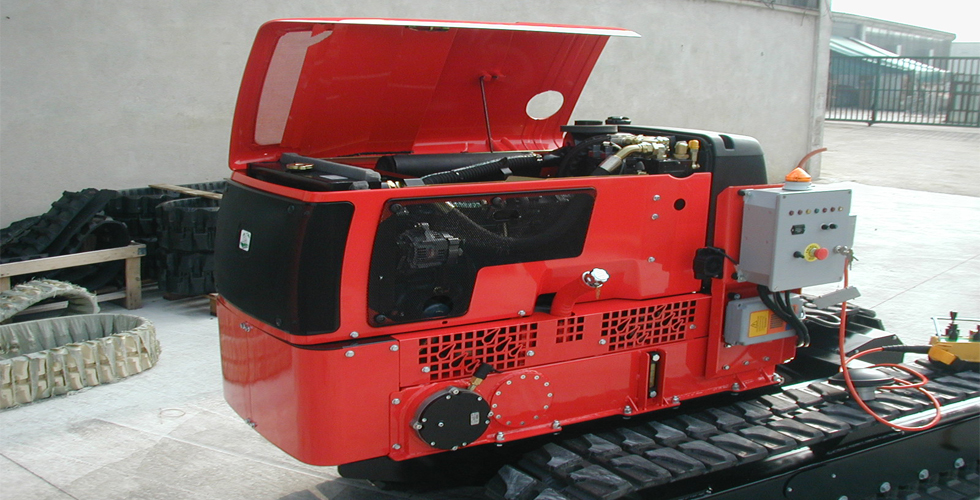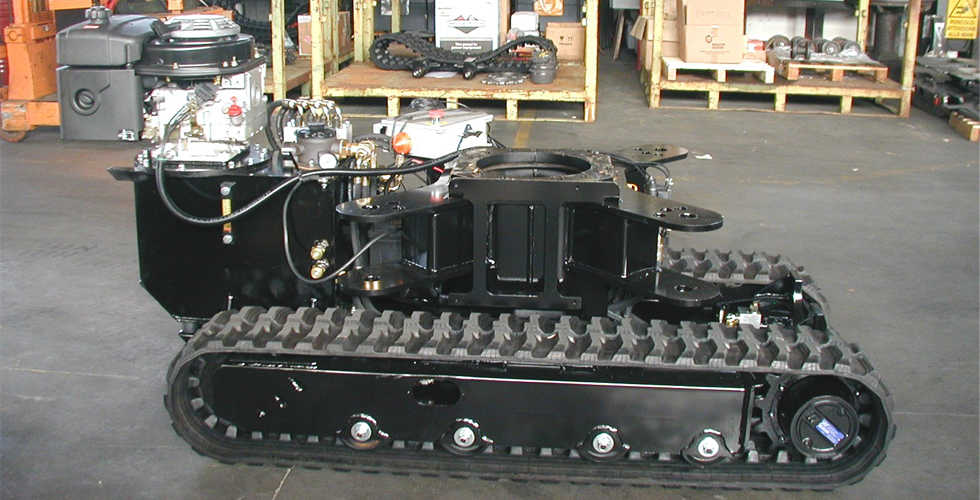 Type
hp
kW
Model
L
PETROL
HONDA
9
6,75
MT0/9H
30/45/80
HONDA
9
6,75
MT0/9H-O
30/45/80
SUBARU
9
6,75
MTO/9S
30/45/80
SUBARU
9
6,75
MTO/9S-O
30/45/80
BRIGGS&STRATTON
13
9,75
MT1B
30/45/80
KOHLER
13
9,75
MT1K
30/45/80
HONDA
13
9,75
MT1H
30/45/80
HONDA
13
9,75
MT1H-O
30/45/80
SUBARU
13
9,75
MT1S
30/45/80
SUBARU
13
9,75
MT1S-O
30/45/80
BRIGGS&STRATTON
16
11,76
MT2B
30/45/80
KOHLER
16
11,76
MT2K
30/45/80
HONDA
18
13,42
MT2H
30/45/80
BRIGGS&STRATTON
20
15
MT6B
30/45/80
KOHLER
20
15
MT6K
30/45/80
HONDA
20
15
MT6H
30/45/80
VANGUARD
23
17,15
MT3B
30/45/80
KOHLER
25
18,75
MT3K
30/45/80
HONDA
24
17,89
MT3H
30/45/80
METAL WORK
130
96
MT17MW
80/100
DIESEL
HATZ
6,8
5
MT0/7Z
30/45/80
HATZ
6,8
5
MT0/7Z-O
30/45/80
HATZ
9,7
7,1
MT0Z
30/45/80
HATZ
9,7
7,1
MT0Z-O
30/45/80
HATZ
10,7
7,35
MT0-10Z
30/45/80
LOMBARDINI
11
8,1
MT0L
30/45/80
LOMBARDINI
11
8,1
MT0L-O
30/45/80
KUBOTA
18,1
13,3
MT6KU
30/45/80
HATZ
20
14,91
MT6Z
30/45/80
LOMBARDINI
22,4
15
MT6L-O
80/100
KUBOTA
25,4
18,7
MT7KU
80/100
HATZ
25,4
18,7
MT3Z-O
80/100
HATZ
32
23,86
MT8Z-O
80/100
KUBOTA
42,6
31,3
MT9KU
80/100
HATZ
47,8
35,9
MT9Z-O
100/150
KUBOTA
48,9
36,5
MT10KU
100/150
HATZ
66,4
48,8
MT10Z-O
100/150
KUBOTA
97,6
72,8
MT12KU
100/150
DEUTZ
118
88
MT13DE
300/430
DEUTZ
120
91
MT13DE
300/430
FPT
141
104
MT14F
300/430
FPT
175
129
MT17F
300/430
FPT
238
175
MT23F
300/430
DEUTZ
268,2
200
MT30DE
300/430
ELECTRIC
7,5
5,62
MT5
30/45/80
10
7,5
MT5/10
30/45/80
10
7,5
MT5/10-O
30/45/80
12,26
9,2
MT5/12-O
30/45/80
14,6
11
MT5/14
30/45/80
15
12
MT5/15-O
45/80/100
16
12
MT5-16
45/80/100
20,4
15
MT5-20
45/80/100
29,3
22
MT5-29
45/80/100